A movement meditation by Chloe Loftus With photography by Ana Clara Ortega
Video on Demand - Final Day
Refinery ArtSpace welcomes you to Body in Residence, a week long live art installation
by Chloe Loftus, with photography by Ana Clara Ortega.
An elixir for busy lives and habitual tendencies, this movement enquiry is an invitation
to drop out of the thinking mind and into the feeling body. A conscious dance.
Come in, witness, revisit, and perhaps even feel called to move.
7 -12 December 2020
10am – 3pm daily
12:30pm – 1pm Break for Lunch
Refinery ArtSpace
114 Hardy Street, Nelson
Supported by Arts Council Nelson
Chloe Loftus (Dance Artist)
I have always felt called to dance. It's where I find my grounding, my wild, my sanctuary. But over the years, as I have taken this instinct to move and turned it into a career, I found that primal nourishing desire to move became foggy. Tangled in technique and physicality and entertainment, movement became instigated from my mind rather than my body's intuition.
Body in Residence is an enquiry seeking to return to this body wisdom. It is an invitation to be present and curious as to how my body wants to move, in each moment. Away from form and 'doing', leaning into the feeling body and 'being'. An elixir for busy western lives, where our attention to technology and thoughts are such that it drowns out our body's innate desire to move, in turn missing the wisdom and connections gained through movement. This free-form conscious dance will naturally generate emotional processing as I breathe, shake, release and fall into being.
The durational nature of this movement meditation, dancing alone for up to 5 hours every day, for 6 days, invites me to break through my habitual and comfortable movement tendencies. Persevering past fatigue and boredom lies the sweet spot that can offer up new findings, new ways of moving and being.
Body in Residence sees me collaborate with photographer Ana Clara Ortega, whose images are projected onto the walls.
Stay as long as you feel called to.
Your presence will inspire the dance, creating the vulnerability and uniqueness of the improvisation and unrepeatable set of conditions of each moment. You are invited to return throughout the course of the residency and witness the evolution of this body in residence.
We are curious as to how it is to witness this embodied dance. How it resonates in your own body as an improvised live art installation. We'd love to hear your reflections.
Ana Clara Ortega (Photographer)
Body in Residence offered me the opportunity to dive into shape, texture, colour, contrast, dialogue, unknown. To look closer and to get lost in what I could find if I stayed present, observing and reflecting. This parallels beautifully with Chloe's experience of being present in the dance. Without preconceived compositions, I allowed the body to show me the way it wanted to be seen and photographed.
Photography is a way I can express, for myself and others, how I see the world. A curiosity in what I find beautiful, intriguing or uncomfortable. Photography allows me to enjoy and connect with my surroundings, with the present moment. Photography also enables me to connect my thoughts, my emotions and the outer-world, altogether. It's the space where I feel the unity of things from a free perspective.
The photographic images shown are available to purchase.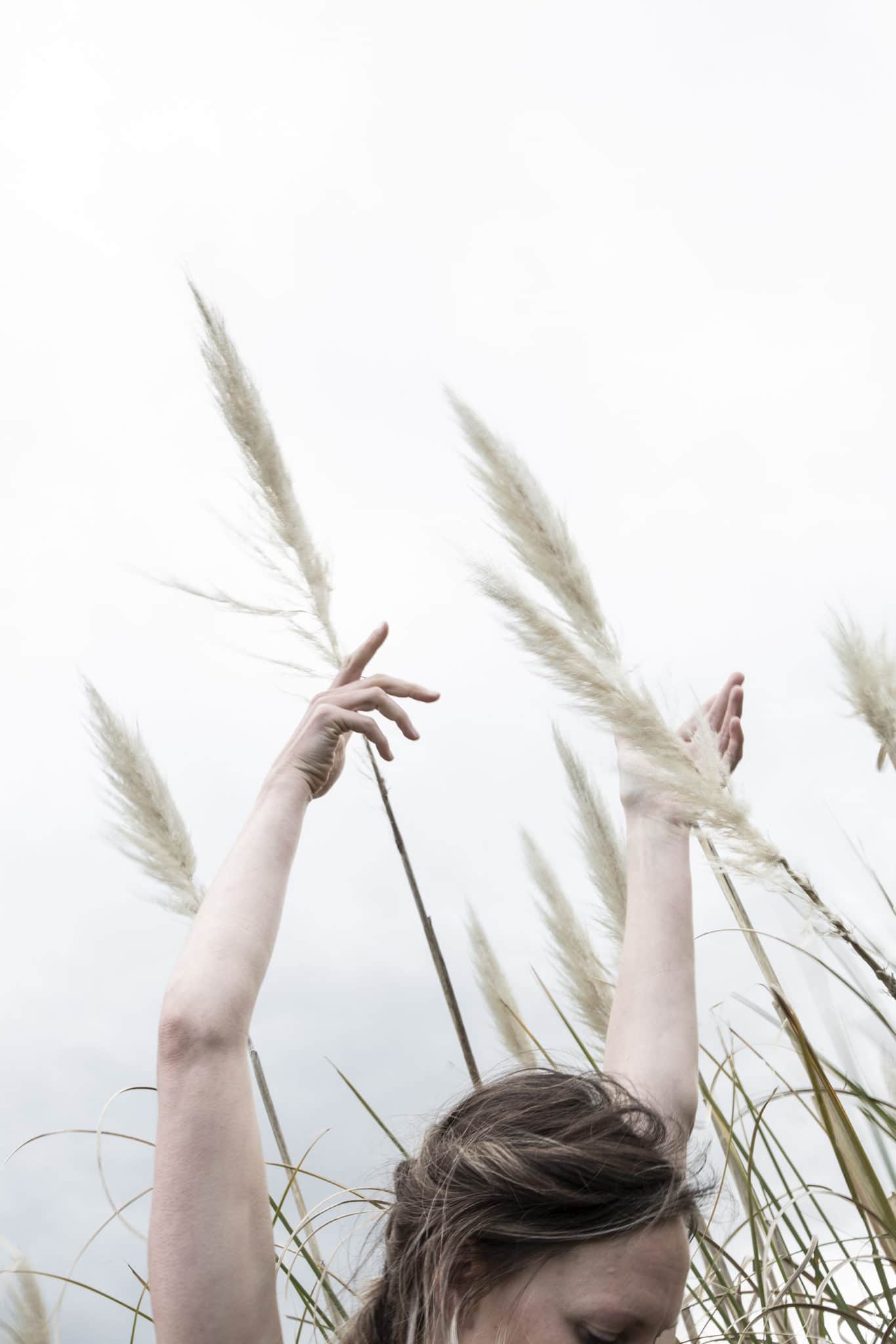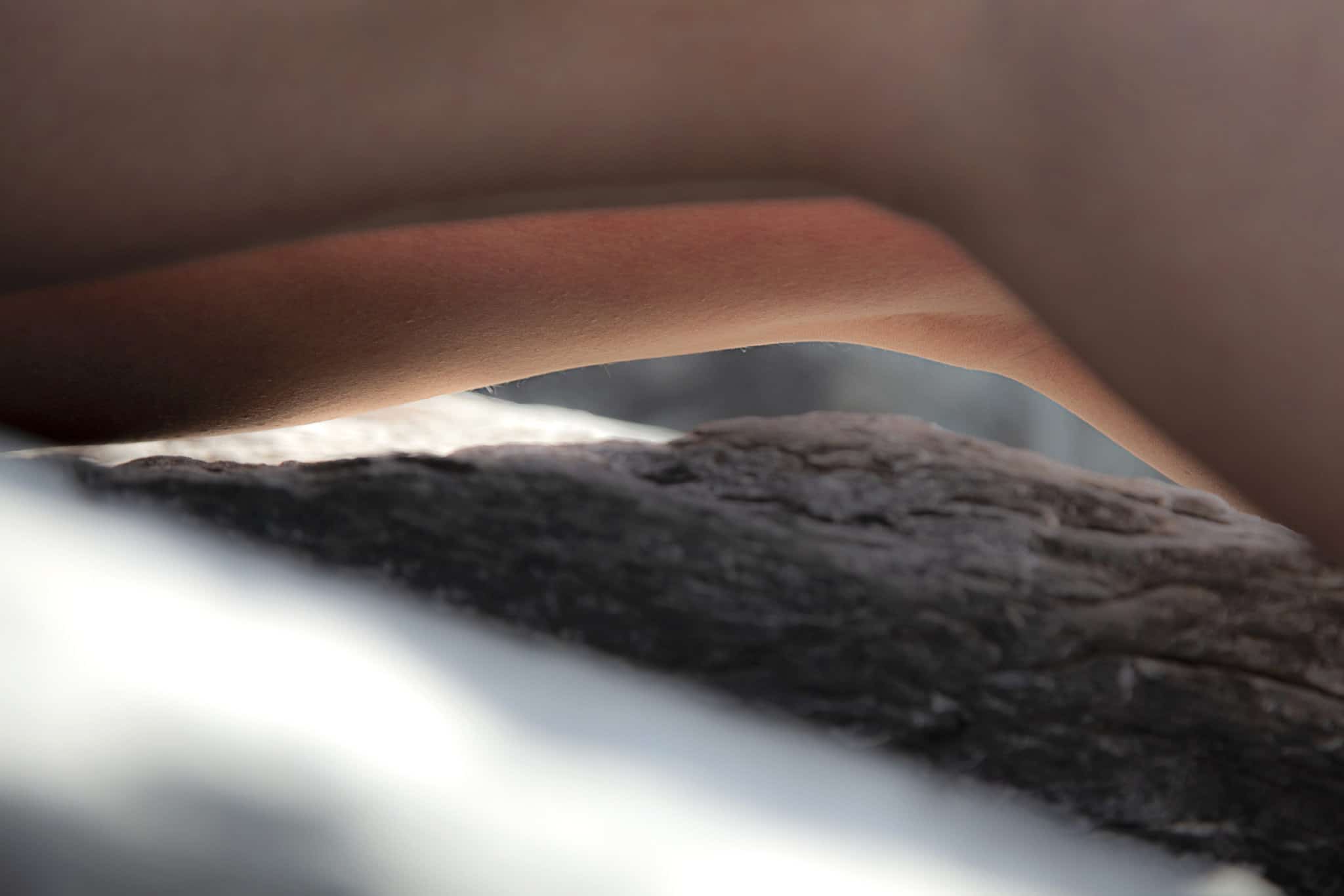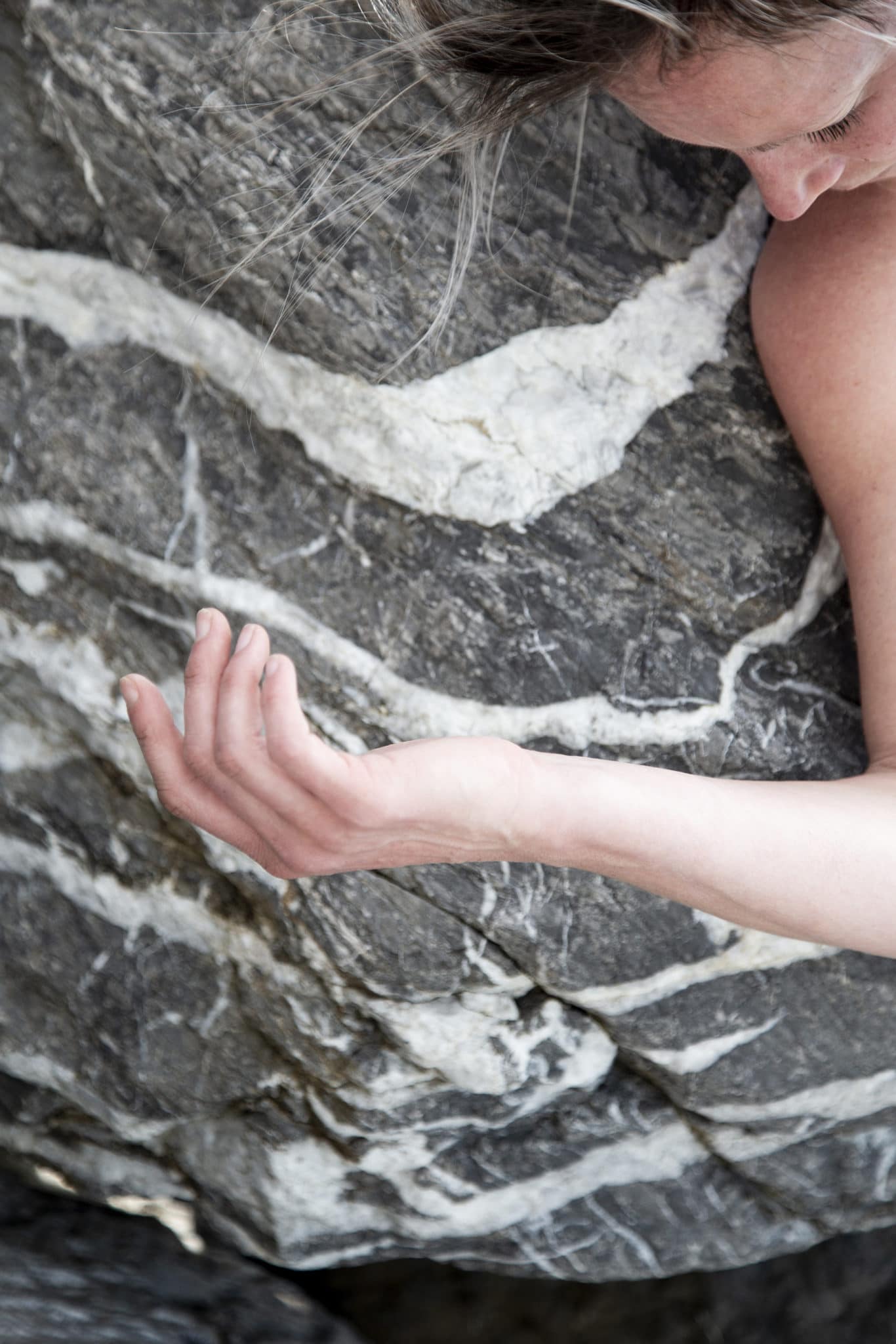 Chloe Loftus has been creating mesmerising choreographic work that engages the public eye for over 15 years. Italian born and New Zealand bred, Chloe Loftus emigrated to the UK in 1997 where she completed BA (Hons) Dance Performance at Middlesex University, London. Alongside working internationally as a freelance dancer, she founded Chloe Loftus Dance in 2005. Her work is routed in contemporary dance-theatre with a passion for creating work outdoors that engages new audiences to the genre. Her work also features harness aerial dance, contact improvisation and Mass Movement Direction for epic large-scale events. Chloe has received many distinctions for her contributions to the dance world including nomination for a Theatre Critics of Wales Award for Best Small Scale Dance Production, winning Welsh Independent Dance's 'Dance Bytes' choreographic competition and being Artist in Residence for four years at the Wales Millennium Centre. She has been fortunate enough to create work for Cultural Olympiad events, numerous music and arts festivals and has collaborated with National Theatre Wales and the Welsh School of Architecture. She has received numerous commissions including Kevin Spacey Foundation and Articulture Wales alongside Arts Council of Wales grants. Chloe returned to live in New Zealand in 2016 and is excited to be unleashing her creativity here, being named Auckland Parks Artist in Residence 2017, gaining Creative New Zealand funding, choreographing on Touch Compass Dance Trust and touring new work to critical acclaim across Aotearoa. She is co-producer/director of Conscious Dance Aotearoa/NZ.
Ana Clara Ortega is Argentinian born and studied Photography for two years at the Provincial University in Cordoba city. In 2014 she travelled to Aotearoa for a proposed one year, but falling in love with the place it has since evolved to become her home. Once settled here Ana had the privilege of assisting Jose Cano at his studio, gaining precious experience. In 2019 she created an experimental photography group which brought together lovers of photography for a year to experiment and co-create. At the same time the Wellness Movement commissioned her to produce portraits for all their practitioners, setting up a precedent for a strong interest in portrait photography. In 2019 she presented her first solo exhibition in the same space, "Close Encounters of the First Kind". She is excited to be continuing to develop her work, with learning a continual evolution in progress.
The Body in Residence photographic images are available to purchase.
To enquire, please contact Ana at [email protected]
For more information or to enquire about booking this project, please contact
Chloe Loftus
[email protected]
+64 22 5600329
If you experience any issues with the stream please first refresh your browser.
For information on using the Chromecast feature of the player.