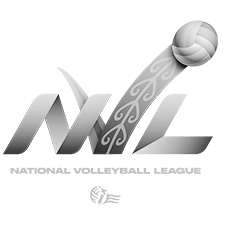 30 Oct, 22, 9:00 am - 30 Oct, 22, 7:00 pm
National Volleyball League Day 3 of 3
The NVL 2022 Pay Per View broadcasts. LIVE Stream ended.
You can still catch all the action from the SHOW COURT as Video On Demand in the Players.
See which games will be available for viewing by checking out the draw!
Link to NVL final draw.
New Zealand's best athletes
The players of each NVL team have been selected through an EOI draft system to play against each other in a compact competitive event. Games will be livestreamed and will run back-to-back, using the international portable court which will create an awesome live atmosphere.
Click to play then click the "Grid Icon"

on the player toolbar to reveal the playlist of VoD games.
If you experience any issues with the stream please first refresh your browser.
Click the link for more information on using the Chromecast feature of the player.